It was the end of another long, hot day. I was sitting on a stump in a vast clear-cut, waiting for the chopper to pick me and trying to keep 10 million mosquitoes from eating me alive, when it hit me: I was screwed.
It was 1997. I'd just graduated from McGill with a B.A. with a major in anthropology and was spending the summer tree-planting in a remote fly-in camp in the Northwest Territories.
I had no plan.
I had no idea what I was going to do with myself for the rest of my life – never mind the fast-approaching fall.
A month later, I came home, feeling like a loser. I crashed with mom and dad and started to look for work.
Air Canada was hiring. The airline had opened a major call centre in my hometown and was looking for agents to answer calls from millions of frustrated flyers.
I applied and got the job.
It wasn't all bad.
Plus side: Good pay on a rapidly increasing union scale. Stock options. Paid sick time. Health and dental (and probably a bunch of other adulting goodies my 22-year-old self didn't know or care about). Most enticing: practically free flights.
I worked as little as possible, building up hours to shift-trade for weeks – months! – off a year. I went to Spain, Holland, Italy. Thailand, New Zealand (twice!) and Australia. I joined a church mission to Haiti. Resorted in Jamaica. Took a girls' trip to Barbados. Weekended with friends in Toronto and Calgary on the regular.
The travel was amazing.
It opened me up in ways I'd been yearning for since childhood when New Brunswick felt so small and lame.
It inspired me to look for something more.
One day, I saw an ad in HERE. The independent weekly newspaper was looking for a marketing expert. I didn't know jack-squat about marketing, but I knew this was my kind of place. I got an interview. This being Saint John, I, of course, knew my interviewer, Janet Scott. We'd played field hockey together in high school.
The interview was going well. Then Janet asked me the question that would change my course: What would I think of being a staff writer instead of doing marketing?
I would think, YES, YES! A thousand times yes!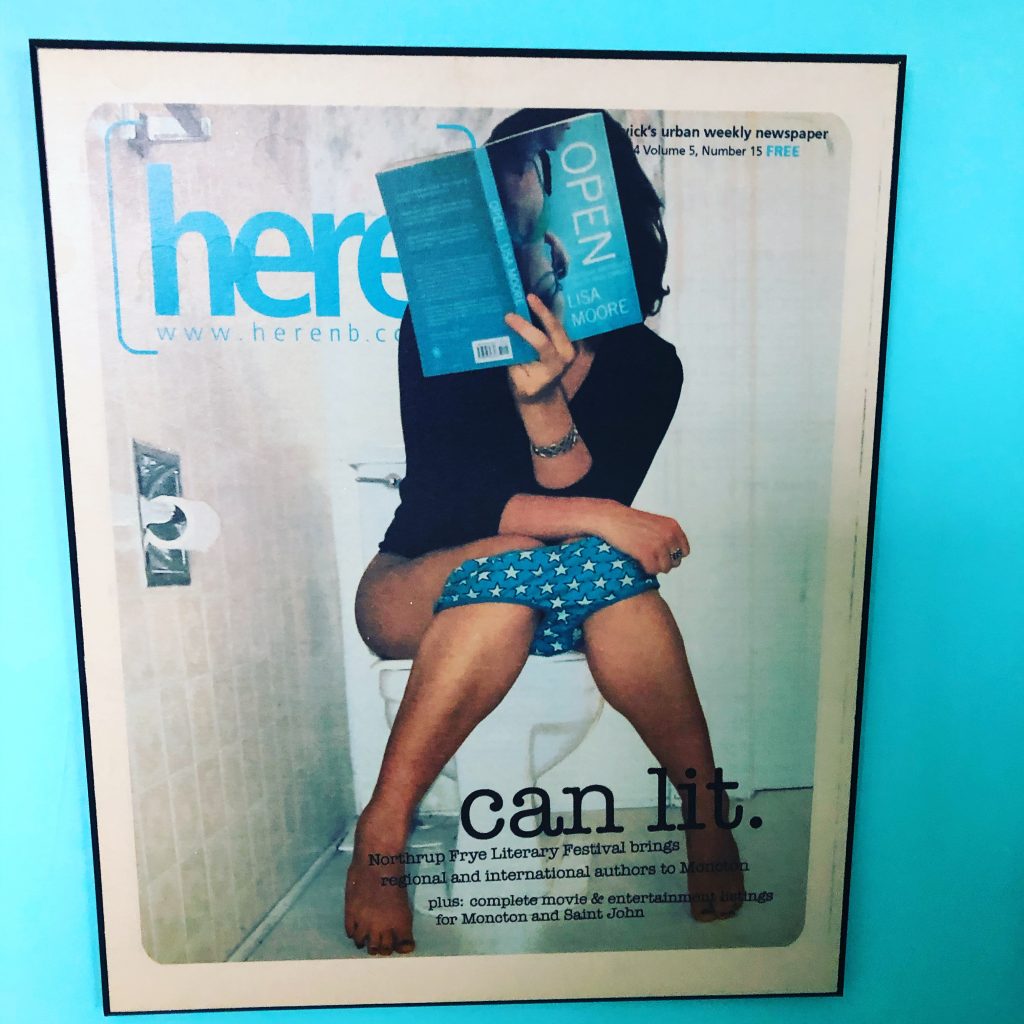 HERE needed a reporter and I must have mentioned I loved writing. But, I never thought anyone would pay me to write. I had no experience, no credentials. I did not believe I was ready for the job or good enough, but I gladly accepted.
This was my moment. The door opening. Right place, right time.
My professional writing career began.
That was nearly 20 years ago. I joined the small, dedicated editorial team steered by Mark Leger, whose gentle advice guides my work still.
"All the elements are there," he'd say, before kindly suggesting a better structure or an edit.
And, crucially (are you listening, budding writers?): "Show, don't tell."
My first story was about the ice fishing village that springs up every winter at the Renforth Wharf. It made the cover. What?!
I wrote about art, politics, social justice, health, the environment. I got a weekly column. I met tons of fascinating people, got a daily education in my city, and honed my writing chops.
This writing thing? This was for me.
I wanted journalism credentials, so I headed back to Montreal for graduate studies at Concordia.
I learned about broadcast journalism. I saw how stories are pitched, crafted and packaged. I realized I wasn't as good as I'd thought. I interned at CBC in Montreal, Fredericton and Saint John and at Canadian Geographic in Ottawa. I learned along the way by doing.
And then it happened again.
Another graduation. Another reckoning with unemployment. Digital content had newsrooms contracting. Print publications were feeling the squeeze. Prospects were limited. I couldn't work in Montreal, because my French was only comme-si, comme-ca.
Return to New Brunswick, age 30.
After a brief stint as a technical writer, which really wasn't writing, another break: filmmakers Greg Hemmings and Andrew Tidby (bless them), hired me to research and write for their new TV show, Planet Luxury.
I jumped at the gig, and haven't looked back. Since, then, it's been a wild ride. I've had a national award-winning newspaper arts writing career. As executive director of an ambitious arts organization, I doubled its staff and funding and grew its programming and profile. I've worked on films and TV shows, been published in national magazines, and crafted copy and content for a growing list of interesting and ambitious clients.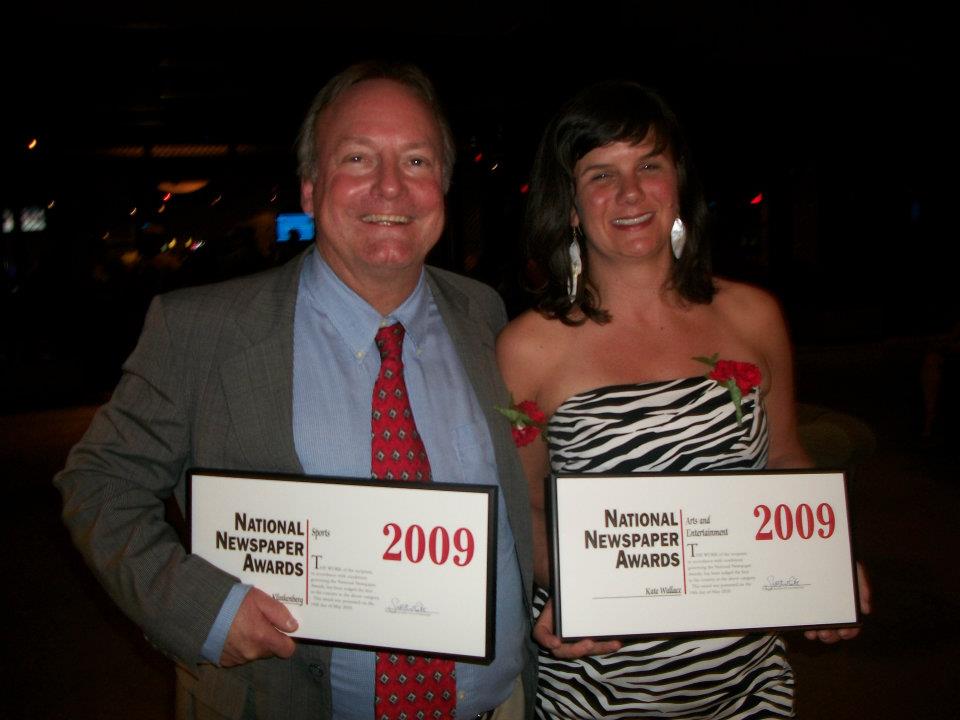 Looking back, my path has logic in hindsight.
It didn't when I was going by gut and feel. Here's what stands out:
Your network is everything. My supportive community kept giving me chances I wasn't sure I was ready for. (But hey, you're never really ready, so that means you're always kind of ready, you know?)
Try something new. It will be scary. That's natural.
Ask people for help. Ask people for work.
Know when it's time to quit something to make room for better.
Recognize lucky breaks when they arrive. Don't squander them.
Know you aren't just one thing. What's your unique combination? Me? I'm a lively journalist and brand storyteller who loves art, New Brunswick and entrepreneurship (and that's just my professional life).
I'd love to hear your story, and others will, too. So, tell me: where did you come from? How did you get here? What are your detours and milestones along the way? Share it and tag me.
And if you need some help crafting your story, drop me a line for a consultation or some writing support. I got you.