Reading often and widely is one of the best ways to write better. We fall into the cadence and rhythm of a story or article and absorb its authorial voice and tone. Without even trying, we pick up new vocabulary along the way. Through a kind of osmosis, we learn about structure and pacing.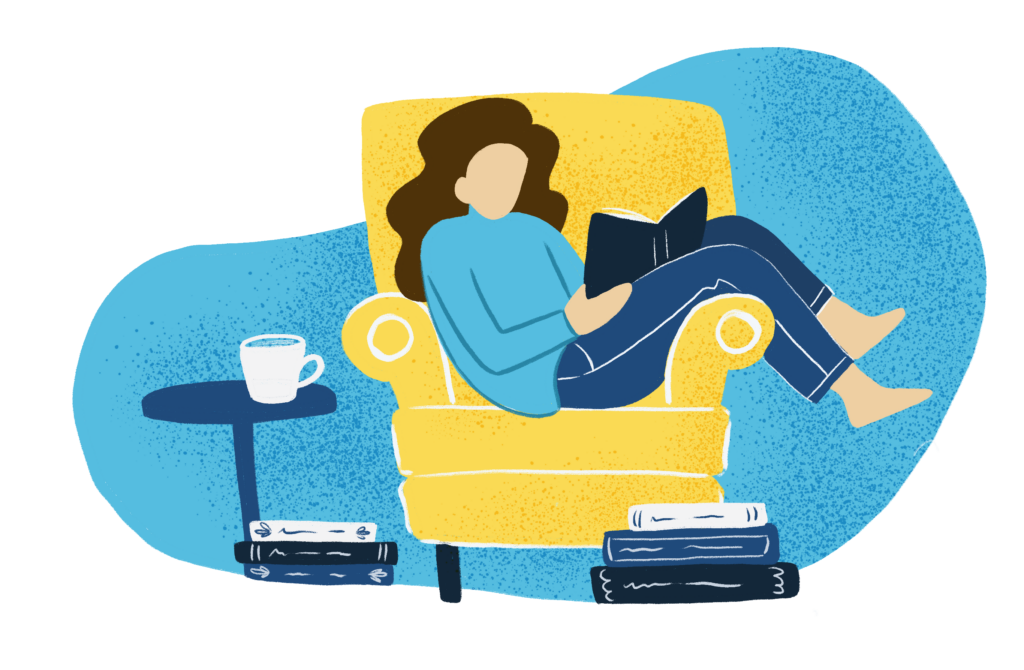 But reading doesn't need to be purposeful, it's intent instruction. It can and should be for pleasure. And it's the most accessible mode of escape. A book is a trapdoor out of your current time and place. I once read that reading is a socially sanctioned way to be antisocial, the perfect way to tune everyone out.
I've been reading a lot this year, mostly swapping out TV with books before bed. Here's a roundup of some of my favourites so far this year.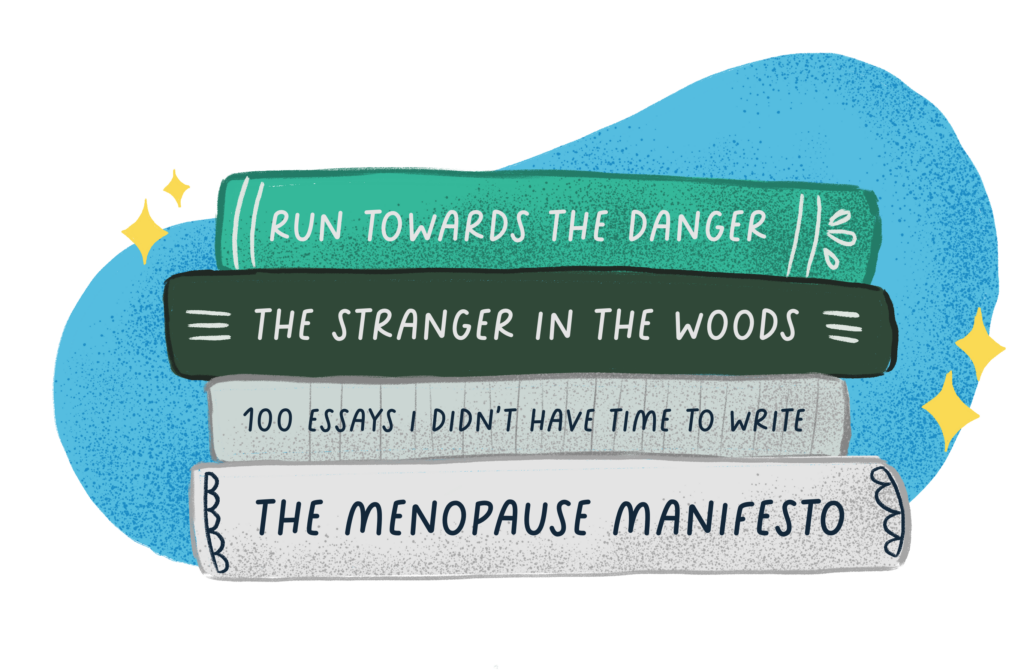 Non-Fiction
Run Towards the Danger By Sarah Polley
Sarah Polley is having a major moment with her recent Oscar win for the screenplay adaptation of the great Canadian novels Miriam Toews novel Women Talking (an item high on my to-read list), but she's always impressive for her creative vision, integrity, activism and general real-ness. We're about the same age, and I've followed her career for years. This collection of five personal essays recounts a rich, wildly interesting and often shockingly painful life told with honesty, humour and heart.
Who it's for: Fans of Polley's film work. Anyone interested in how time and life experience can remake memories, even the most difficult ones.
The Stranger in the Woods: The Extraordinary Story of the Last True Hermit By Michael Finkel
Christopher Knight lived alone in a secluded clearing in the woods of Maine for 27 years until he was caught stealing food from a summer camp in the off-season after decades of pilfering supplies from locals. It's a story so unbelievable that many members of that community refused to believe it was true, but the author, a seasoned journalist, does the reporting to confirm its veracity. Along the way, a prickly, difficult yet illuminating relationship develops between author and subject.
Who it's for: Creative nonfiction readers who love a wild tale and anyone who's ever wanted to put a pack on their back and just disappear into the woods. (I count myself among that group).
100 Essays I Don't Have Time to Write: On Umbrellas and Sword Fights, Parades and Dogs, Fire Alarms, Children, and Theater By Sarah Ruhl
From the hop, I found this collection of short essays (some a page or less) encouraging, as I also feel like a writer who doesn't have time to write. Well, Ruhl made time for it, often with sticky-fingered kids crawling on her demanding snacks. That alone earned my respect. Her essay applying the four bodily humours (blood, phlegm, bile, melancholy), to her terrifying story of birthing her twins moved me to tears.
Who it's for: Theatre people will appreciate the questions this Pulitzer and the Tony Award-nominated playwrights poses in reflecting upon their profession and art. And busy creatives who feel pulled away from their own projects by life may be inspired by her example.
The Menopause Manifesto By Dr. Jenn Gunter
All of a sudden, menopause is being talked about openly everywhere it seems, on radio shows and podcasts, in newspaper and magazine articles and, of course, social media, and this smart and sassy Canadian gynecologist is a leading voice in these long-overdue discussions. My sister gifted me a copy for Christmas, just as the first waves of hot flashes and blinding rages commonly associated (and far too often jokingly dismissed) with this major life change began. Knowledge is power, and this book give laypeople a good grounding in what's going on behind the symptoms, as well as science-backed treatment options. .
Who it's for: Anyone approaching or experiencing the menopause transition and those who love and live with them. The struggle is real.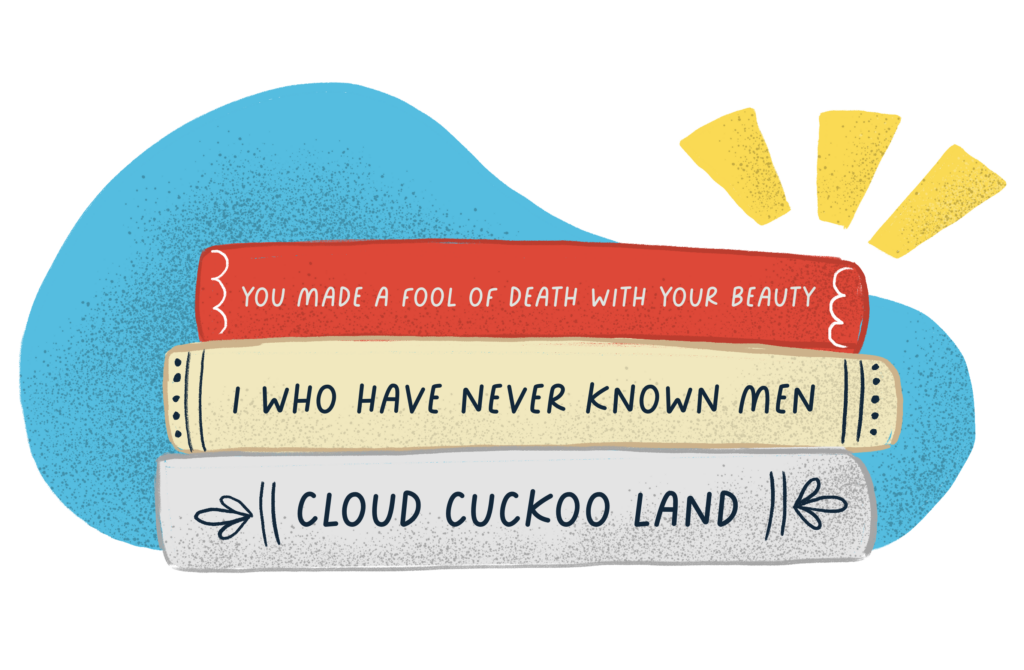 Fiction
Cloud Cuckoo Land By Anthony Doerr
I liked All the Light We Cannot See, the author's smash-hit debut novel, but I loved his follow-up. It's the latest in a line of multiple timeline or multiverse novel that have been among my favourite fiction selections in recent months: Emily St. John Mandel's Sea of Tranquility, Hanya Yamighihara's To Paradise, Jennifer Egan's The Candy House. While distinct from each other in style and substance, they all contain uniquely dystopic futures that maintain shreds of hope. I heartily recommend them all.
Who it's for: Fans of the author. Anyone who loves a great, thick book with lots of threads.
I Who Have Never Known Men By Jacqueline Harpman
How is this dystopic book not as well known as say, The Handmaid's Tale? It's an astounding work. The situation is stark– it opens in an underground bunker where a group of women are being held in a cage guarded by men – and it doesn't exactly get cheerful, but there is great beauty in the author's clean prose and her character's pursuit of knowledge and experience despite her crushing reality.
Who it's for: If you love dystopic fiction, especially from a female perspective, this is 100% your jam.
You Made a Fool of Death with Your Beauty by Akwaeke Emezi
A loaner from my friend, the writer Robin Hebb, this novel knocked me out of my middle-aged, too-white reading rut. With an early scene that involves nearly anonymous bathroom sex at a rooftop party in New York, it gets off to a smouldering start, but with Feyi, a bisexual Black artist who thinks and feels deeply, at the heart of the story, there's a lot more than just surface sex. I especially loved the sections of the book where Emezi's characters are professionally making things: Feyi her art, Alim his cuisine.
Who it's for: If you're looking for a smart, sensual story with brains, heart and great dialogue, read this.