It's the entrepreneur's dilemma: landing enough – but not too much – work. In the background? The constant fear that all your clients might go away.
Sound familiar?
This was, until recently, my reality. I'd say yes to every project that came my way. I'd work insane hours to hit deadlines and delight clients.
I was burnt out.
I didn't have the time or energy to spare. I didn't want more work – I had too much already. And I was making great money. So why would I add another task, particularly one that seemed unnecessary, to my already too-long to-do list?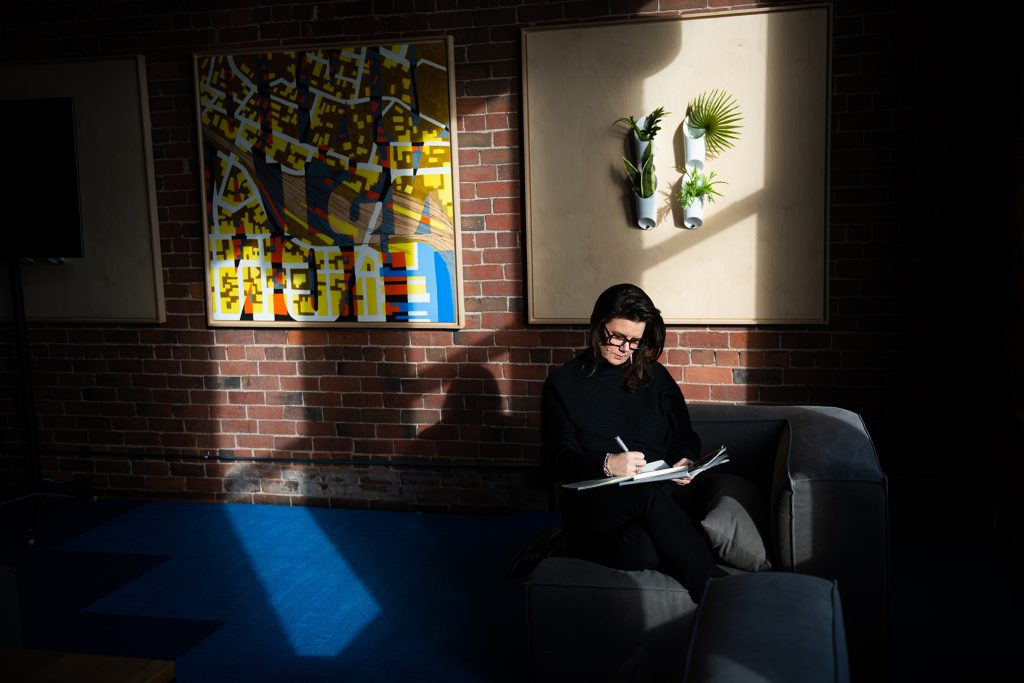 I made the mistake of thinking I didn't need to share my story or build my brand.
The irony wasn't lost on me: I was a professional storyteller who was practically invisible online. I was so busy helping clients share their stories, I didn't share my own. I had no newsletter or subscriber list. I neglected my social media streams (or spilled posts in sporadic bursts, only to retreat into radio silence). I'd let the Projects section of my website get waaay out of date.
I was doing the opposite of what I tell clients to do.
The very things I knew would help them (and me):
Attract more and better clients
Demonstrate thought leadership
Create connection points for stakeholders, colleagues and friends
I wanted those things, too! So now I make time. I plan. I do the work. And it's not painful – most of the time. Here's how I did it.

1. Little Notebooks, Everywhere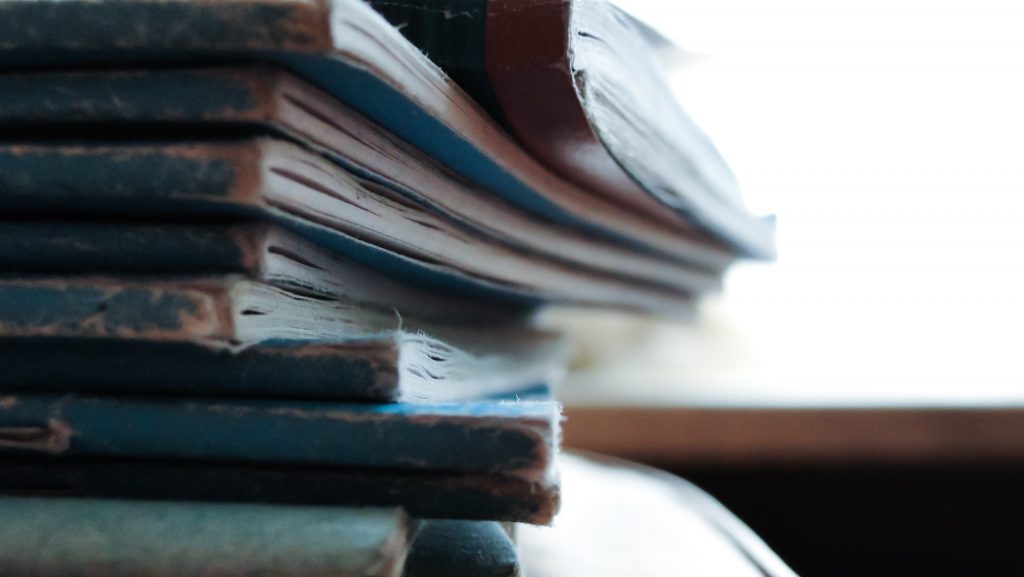 Stories happen in our businesses and our lives all day, every day. Noticing is the first step, capturing a close second.
Be ready to log an idea or flesh out a story – especially when it's fresh. I've littered my home, car and daily tote with notebooks.
Before starting my own business, most of my career required a lined notebook. It was part of my reporter's uniform.
Every story started in a notebook. Every story had the 5 Ws: Who, when, when, where and why.
When you can capture these, shape them into something great and ship it to your audience, you won't resent your newfound inability to leave a kitschy on-sale notebook behind.
Saturday Morning Workspace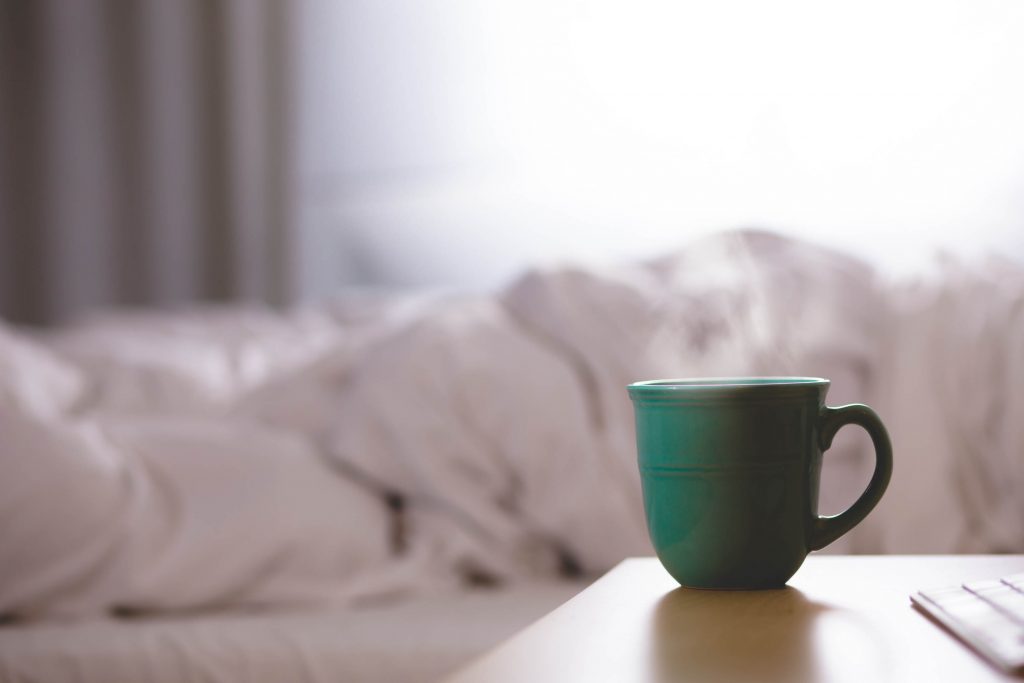 Most Saturday mornings, I block off a couple of hours for my own writing. It feels like a sacred time, outside the din of weekday expectations. It's working, only giving yourself more space to do it and pairing it with a more luxuriously sipped coffee.
Give yourself an hour once a week to write and shape the raw materials from your notebooks into shareable posts.
Ride the Wave
Feeling inspired? Grab that feeling by the tail and shake it for all it's worth. Bang out as much writing as you can. Those moments aren't always easily won, so you need to take advantage when you can.
Some of your best work can come from an unexpected burst of creativity. Don't worry about editing – just let it flow out of you.
The "Great Idea" Myth
One of the biggest reasons for slacking on your story is the pressure of having to come up with great new ideas all the time. Guess what? You don't.
One, they don't have to be great. Ideas can be good. One good idea a month is all you need to get going.
Think of it like batch-baking on Sunday for the week. One good idea can turn into one blog post. That blog post amounts to four or five social posts. Plus, you can refer back to it later, when your next good idea hits and you find a link. Boom! You've got a week of stories ready to go. 
Break It Down
As a book reader and long-form journalism devotee, I feel a little icky encouraging you to keep it short and sweet.
But the truth is, the average reader has a limited attention span, especially when they're scoping out freelancers for hire or turning to you for write-better-now tips. Don't labour over long pieces. Don't fret over something that falls under 300 or even 200 words. Just get it on the page.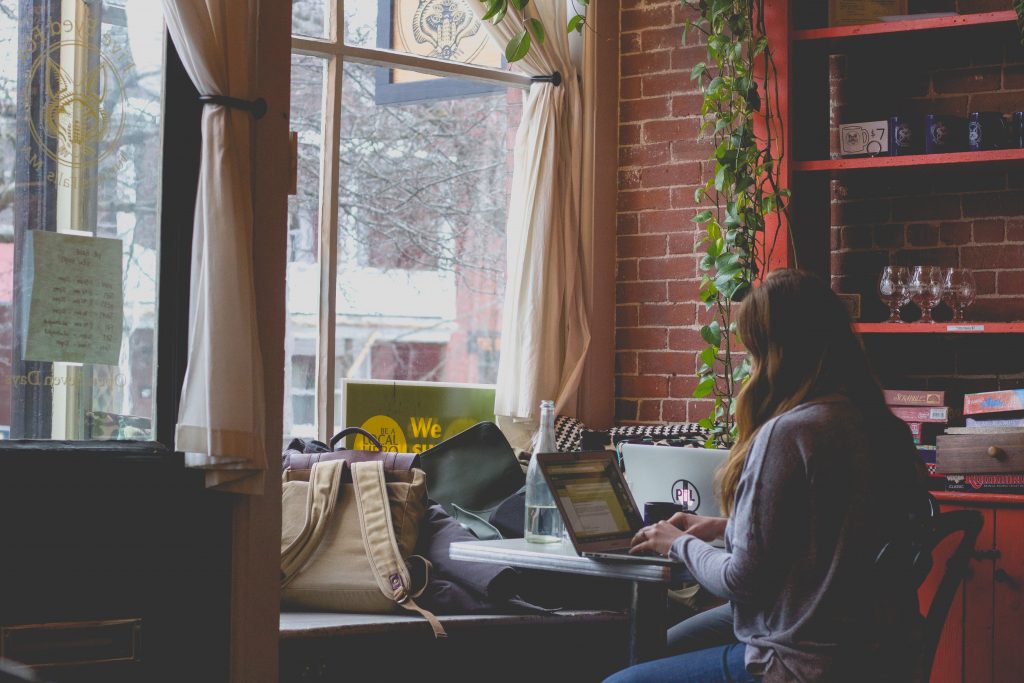 Done is Better Than Perfect
Seth Godin's mantra is mine now, too. And you know what? I get a boatload done because I'm not driving myself down perfectionist rabbit holes.
Remember, we're talking about your own work on your own brand. This is your domain. You can always edit later.
What's worked for you? What are your major challenges to getting your brand storytelling out there? Let me know. And ping me if you need a little help getting a plan rolling. I can help.