Black Friday is bearing down. In less than five weeks, the retail mania will be upon us.
The one-day event has stretched into a long weekend spending frenzy, extending over four days to its Cyber Monday climax. Of course, the 5 am lineups and mad mall rushes are not what they used to be. The madness has shifted online and the sales are starting earlier every year. Black Friday is becoming Black Week.
All this hyper-consumerism can be dismaying, especially if your brand voice and company values don't jive with it. As I wrote in an early post (Read: Sales Copy That Doesn't Suck Your Soul) there isn't just one way to write sales copy or handle promotions. If all those panic-inducing Black Friday campaigns that whip up a sense of urgency and false scarcity aren't your thing, don't worry. There are alternatives.
Whether you're a bricks-and-mortar business, an online retailer or even a service-based company, here are a few ideas to banish the darkness from Black Friday commerce.
Opt Out
Reminder: you don't have to do anything you don't want to do.
Ethical sales are based on consent. If you don't want to join the consumerist clamour, you don't have to.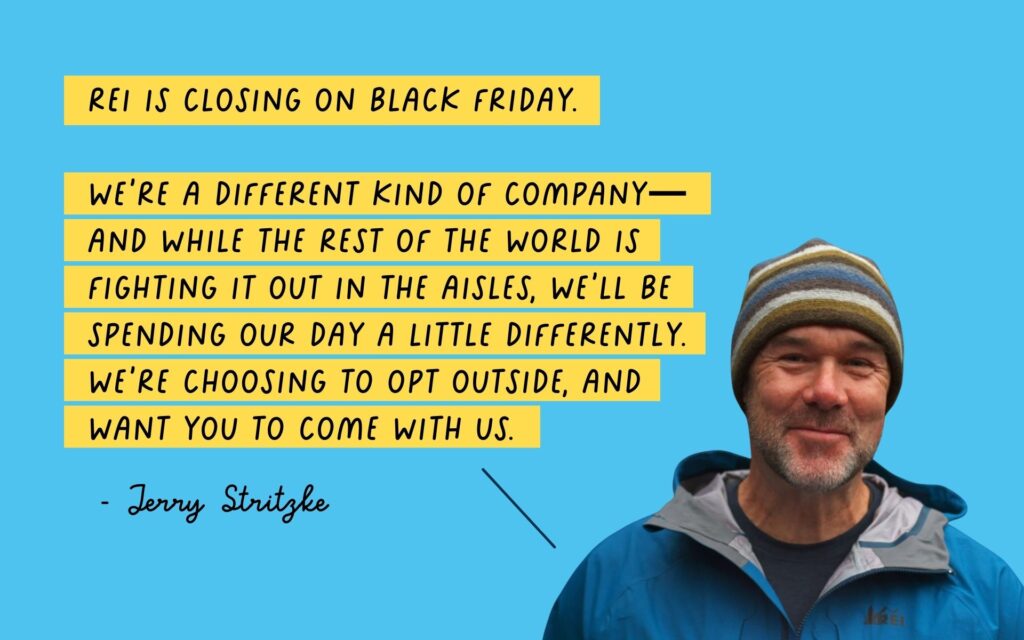 The outdoors brand REI's Black Friday anti-campaign aligns perfectly with its ethos and ethics. It doesn't offer sales or promotions. In fact, it's not even open.
REI closes its doors for the day and encourages everyone to head outdoors instead of heading to the mall. Its #optoutside hashtag has been used millions of times and gotten way more attention—including this lil' post!—than a half-off coupon ever could.
Give It Away
REI's #optoutside initiative is reminiscent of Patagonia's 2011 'Don't Buy This Jacket' campaign. In a now-famous full-page ad in the New York Times, Patagonia asked people to buy less, directly addressing the hypocrisy of being an environmental company that created waste and consumed large amounts of resources to make its products.
In 2016, Patagonia went bigger. They pledged to donate all of their Black Friday sales to grassroots organizations.
"We expected to reach $2 million in sales," former CEO Rose Marcario said. "We beat that expectation five times over."
Last year, Patagonia's 'Buy Less, Demand More' Black Friday campaign featured a 'reversible' poem' that can be read top to bottom or vice-versa, delivering two very different messages about sustainability.
Of course, most of us are not operating in the international, multi-million-dollar realm of Patagonia. But businesses of any size can use this day of consumption to be generous and ethical. Give a free gift or make a donation to a cause that aligns with your values.
Promote Your Values
Speaking of sustainability, In 2020, Ikea Canada made headlines with its alternative Black Friday campaign, which drew attention to the issue of sustainability.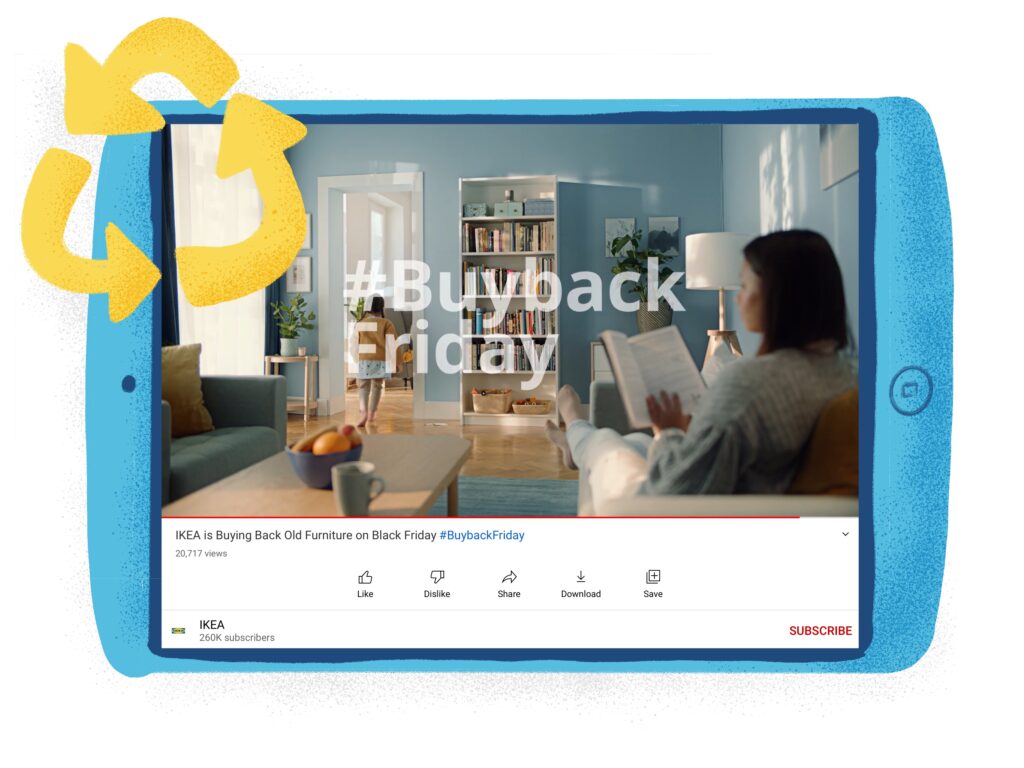 Along with highlighting products, services and solutions that are better for people and the planet, IKEA skipped door-crasher deals. Instead, it invited Canadians to sell back their gently-used IKEA products, offering up to double the sell-back value for in-store credit during the campaign.
What challenges in your industry can you address in a campaign that inverts the Black Friday status quo?
Brandname Your Promo
If you are going to go the promotions route, why not brand your offer with a unique campaign name? Instead of manic cookie-cutter sales copy (Buy now! Act fast! Four days only! Blowout!) use humour or intrigue and your brand voice and personality to stand out in the deluge.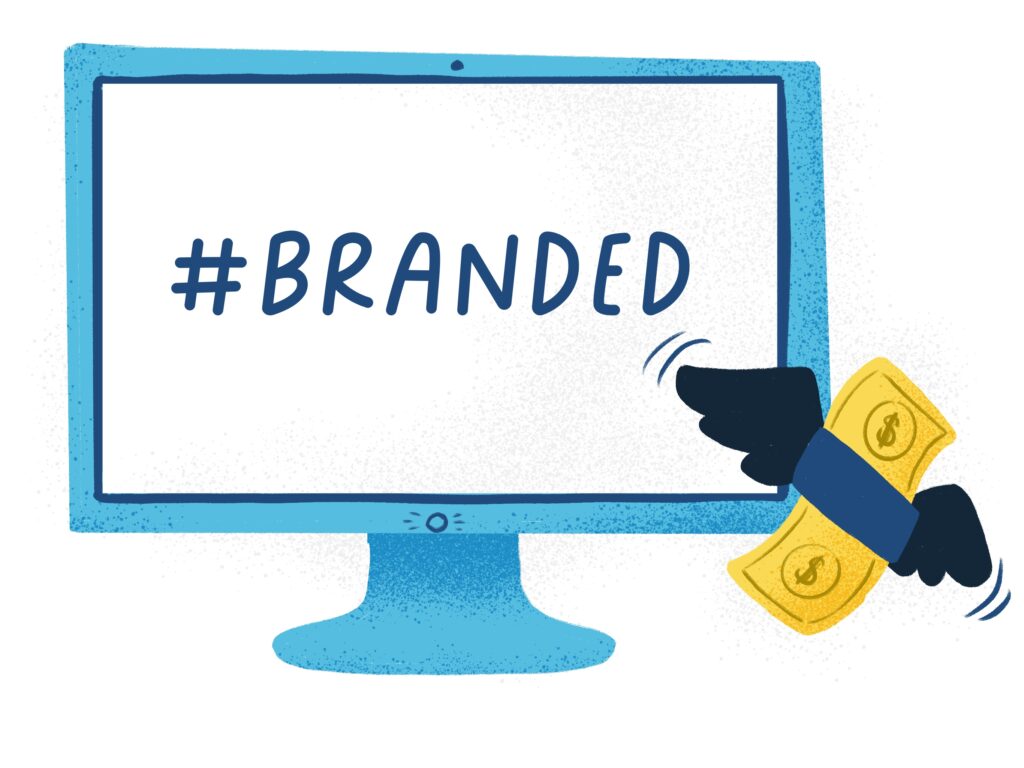 Launch Something New
Most service-based businesses I know have a new idea for an offer or product just waiting in the wings, ready (or almost ready) to launch. Why not use Black Friday as a testing ground?
Put a sweet sales price on a scaled-down version of your new offer and get it out there!
Create Quality Content
So much Black Friday marketing is tacky. It looks, well, cheap. By investing in design, and paying attention to the quality of your content, you'll naturally stand out.
And take things to the next level with your own gift guide or lookbook. Particularly well suited to retailers, they are a beautifully branded way to stand out in a sea of ugly sales content.
Send a Card
In the deluge of promotional emails and texts, slow things down with a direct mail campaign. Yep, I'm talking old-fashioned, put-a-stamp-on-it snail mail.
If the medium is the message, this is a chance to transmit an entirely different vibe than the ALL CAPS! promo emails that'll soon flood your inbox.
Have a warm-and-fuzzy Black Friday promotion idea you don't see listed? Leave a comment below so we can check it out!