Sometimes I cry at work. It's not because I'm sad (usually) but because a project I'm involved in has moved me to tears. Looking back on 2021, I'm so grateful for the storytelling I've gotten to do in the non-profit sector. 
This leads me to today's post. 
The holidays are a time of giving. A time of sharing. That includes supporting organizations working to make our world more fair, safe, humane and engaging. 
If you're looking for ideas on where to direct your donations, I thought I'd share a list of non-profits and charities with whom I've had the pleasure of collaborating this year as a contractor, donor or volunteer. They are all, in their way, making a huge difference in our community.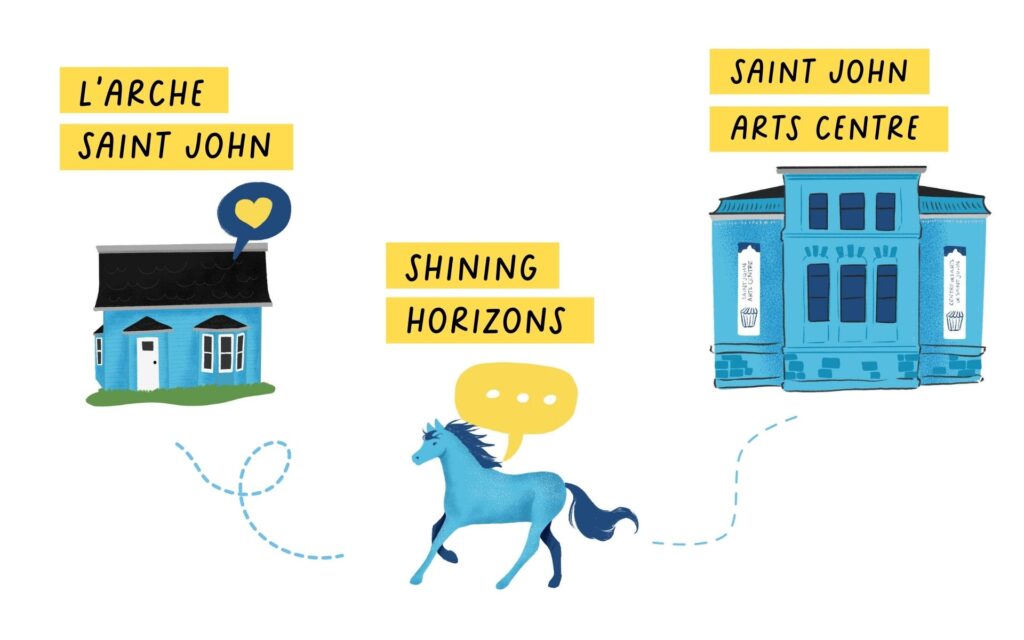 L'Arche Saint John
L'Arche is founded on the simple yet world-changing idea of people with and without intellectual disabilities sharing day-to-day life. Filmmaker Jordan Mattie and I teamed up to create an eight-minute documentary about New Brunswick's only L'Arche community here in Saint John. Get your Kleenex. This joyful story poses some profound questions about what happens if we put marginalized people at the centre of our community. What if we can learn just by being with each other? Click here to give. 
Shining Horizons
I'd never heard of this local equine therapy centre when I started researching and interviewing for a half-hour show produced by Hemmings House. It is a hidden gem by the ocean. Even a non-horsey person like me can see the facility is stunning, but the real magic is what happens between the riders – children and adults with physical, emotional and intellectual disabilities – their horses and the support team that wraps around them. Click here to watch the show. To find out more about Shining Horizons or to give, click here. 
Saint John Regional Hospital Foundation:
The Foundation believes New Brunswick patients deserve the best care, medical technology and outcomes, and it works overtime to fund projects that deliver on this aim. I was thrilled to work with them on several projects this year. From The Little Things, a TV ad celebrating life's sweet, small moments, to working with a team of doctors to create a pitch for the Lions' Den medical competition, to interviewing cancer survivors whose lives were changed and saved, I got a whole new appreciation for the quality of healthcare in our community. Here's the link to donate.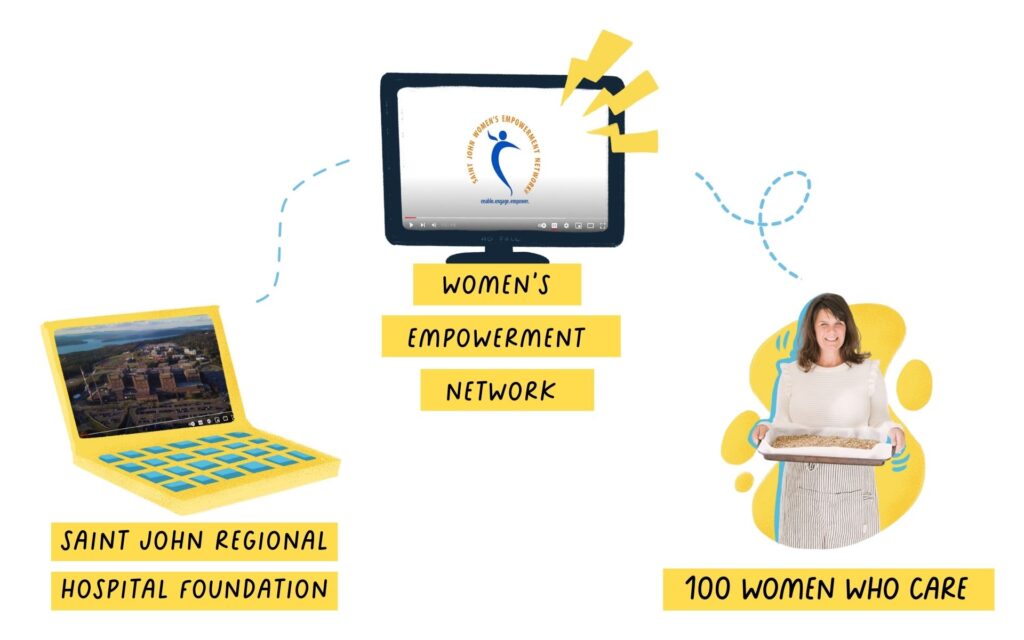 Saint John Arts Centre
I was thrilled to join the board of directors of this dynamic creative community centre a year ago. Housed in a beautiful heritage building, one of the few Carnegie Libraries still standing, the SJAC is the site of a staggering number of programs for youth, seniors, and artists at every stage of development. Get or give a membership or make a donation.
Saint John Women's Empowerment Network
Working with the super team at Hemmings House, I had the honour of interviewing women who had benefited from this incredible organization. In one powerful interview after another, they shared their stories of how Power Up!, SJWEN's flagship program, helped them find their confidence and sense and self-worth and how it's changed their lives and those of their families. Check out one, Wanda's Story, here. To find out more or donate, visit WEN's Facebook page (their new website's under construction). 
100 Women Who Care
Not a client, just an incredible philanthropic collective I joined a couple of years ago. The concept is simple: four times a year, we gather (virtually, these days) to hear pitches from three local organizations looking for support. We vote, and the "winning" pitch receives a $100 donation from each of us. There are actually over 250 members, so the donation typically exceeds $25,000! I love being part of a relatively modest collective action that results in such meaningful, tangible impacts in our city. To join, click here.