I'm very forward-looking. At lunch, I'm thinking about dinner. On the flight home, I'm planning our next vacation. No sooner has a project passed than I'm dreaming about what's coming. This is compounded as an entrepreneur, and the internal and external pressure to always be strategizing business development for the next quarter or year.
In this future-focused state, it's easy to forget to look back. But it's essential, especially for us solopreneurs or small business folks who might not have a team around with whom to share successes and celebrate wins. And to plan for the future, you've got to know where you've been, to identify growth potential or promising new offerings or opportunities. Plus, seeing what you've accomplished provides clarity, inspiration and pride.
If you haven't done a roundup of your hits for 2021, I urge you to do so. I bet you'll be surprised at all you've accomplished. Congratulations!
So here, in no particular order, are my Top 10 accomplishments for 2021: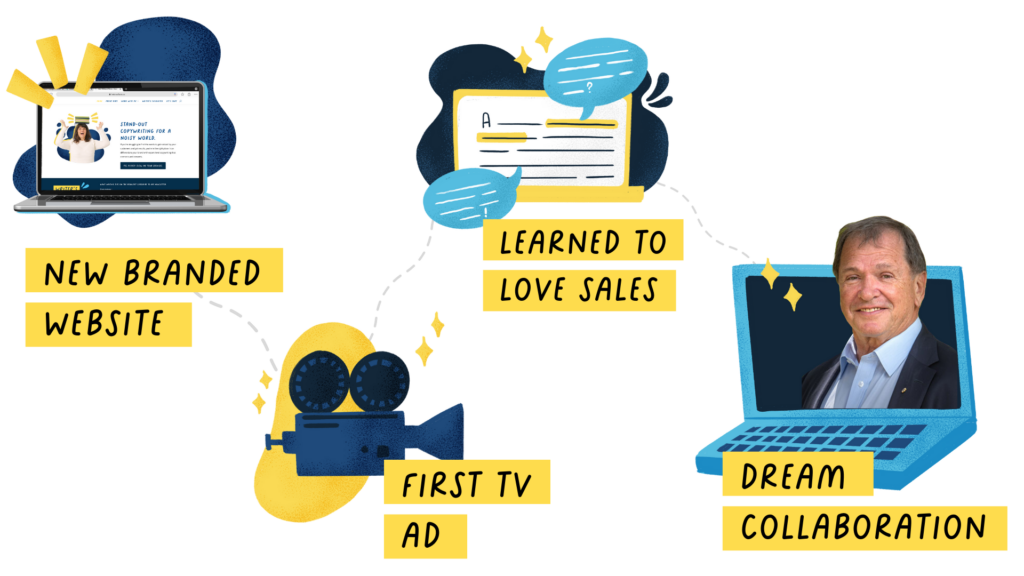 Launched a New Website & Branding:
It took me three websites over five years to find the right tone and style. The latest iteration of my brand, by Dartmouth, N.S., designer Crystal Picard, is playful and energetic, featuring custom illustrations that add an artful edge I positively adore.
Wrote & Produced My First TV Ad:
Behind every 20-second ad slot are months of creative work and planning. Thanks to Shannon Hunter, VP at the Saint John Regional Hospital Foundation, for giving filmmaker Jordan Mattie and me the creative latitude to make The Little Things, a warm-hearted commercial celebrating life's sweet, small moments. We had a ball scouting local locations, directing an incredible voiceover artist, and directing human and animal talent in the shoots.
Learned to Love Sales:
I used to loath selling. Conversations about rates and pitching gave me hives. But that's because my associations around sales were all based on negative stereotypes. Over the past year, I've done a 180, coming to see that the pressure-filled, bro marketing approach is not the only way to promote. Now, I see sales as relational, not transactional. Done ethically, it's an act of service and even generosity, not an unwelcome imposition.
Collaborated on a Project with an N.B. Legend:
When I was a kid, Frank McKenna was the rockstar premier with a big vision for our little province. This year, I was thrilled to contribute copywriting and brand storytelling for the McKenna Institute at UNB, a legacy project that builds upon Frank's life's work in advancing digital to enhance New Brunswick's economy and society.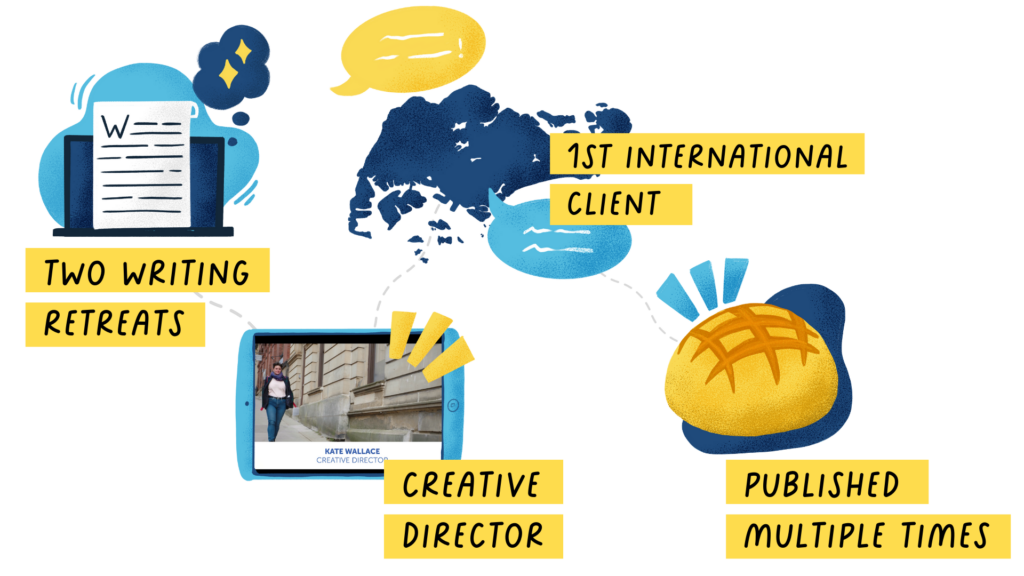 Took Two (!) Mini Writing Retreats:
In April, I borrowed a family member's cottage at New River Beach for a little getaway to focus on a neglected personal writing project. Roaring fires, warm spring sun and long walks on the beach fueled a few very productive days. It was so great I booked another the next month, at the beautiful Duck Pond Cottage. Salt air has creative vitamins.
Pitched for $500K:
I loved helping a team of doctors who treat lung cancer patients create a pitch video as part of Lions' Den, a medical competition in which three teams vie for a half-million-dollar prize to improve healthcare in New Brunswick. This year, due to COVID, the formerly live theatre event was re-imagined as a reality TV show produced by my pals at Hemmings House. Watch the half-hour show here.
Landed My First International Client:
Living in New Brunswick, a small and sometimes forgotten province, I sometimes feel very far removed from the action, business-wise. But digital tools like Zoom and the word-of-mouth, referrals-based nature of my work are opening up some really exciting opportunities, including a regular content creation gig with an engineering technology client in Singapore. The only drawback? The 12-hour time difference!
Cooked Up the Perfect Writing Metaphor:
I joined the COVID sourdough brigade (and gained the double-digit pounds to prove it). As I developed fluency with this wild (literally!) style of bread baking, I started to see lots of linkages between it and the writing process. I was thrilled when the Great Canadian Woman published my essay on what sourdough taught me about creativity and writing.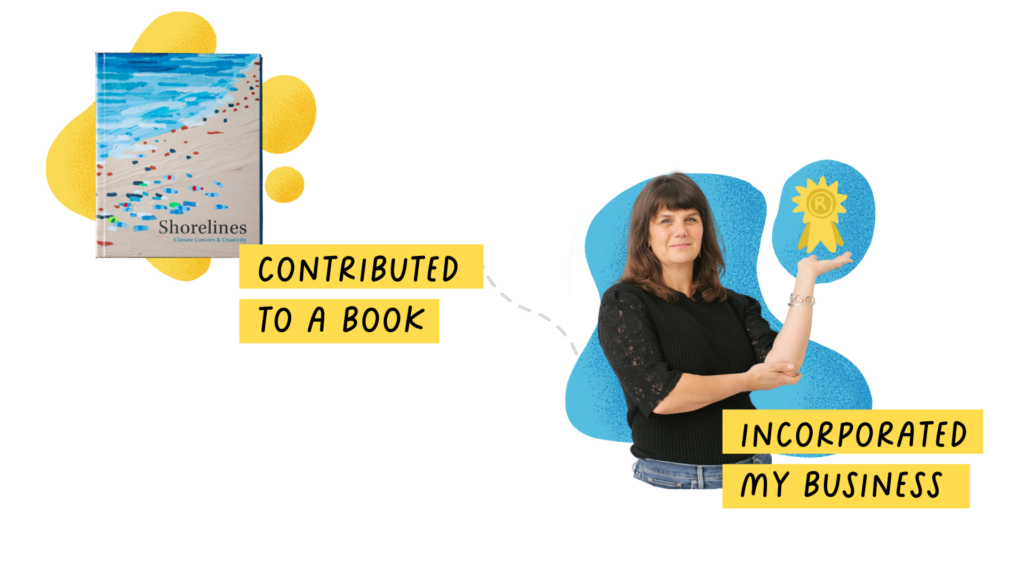 Contributed to a Book:
Like most copywriters, I don't make enough time for my own creative projects. So I was thrilled that my pitch to Shorelines, a beautiful hardcover book co-published by ACAP Saint John and Third Space Gallery that invited artists and writers to reflect on climate change, was accepted. My personal essay is about the old Wallace family camp at Black River, and the distressing effects of coastal erosion threatening this beloved property. Click here to check it out and order a copy.
Incorporated:
Legal and accounting are the parts of my business that scare me the most. Who wants to get sued or have the CRA on their ass? But there's no avoiding the law or the tax collector, so to ensure I didn't get on the wrong side of either, I incorporated, wrapping up my first fiscal year at the end of July. It feels so good to have my financial and legal affairs in order.
How about you? What are your wins, your projects, your victories for 2021? And what are you aiming for in the year to come?