One question I often get as a copywriter is how my services help to improve website projects. For full disclosure on this guest post, Crystal is my content manager and I am the copywriter she brings into website projects. All opinions in this piece are her own.
---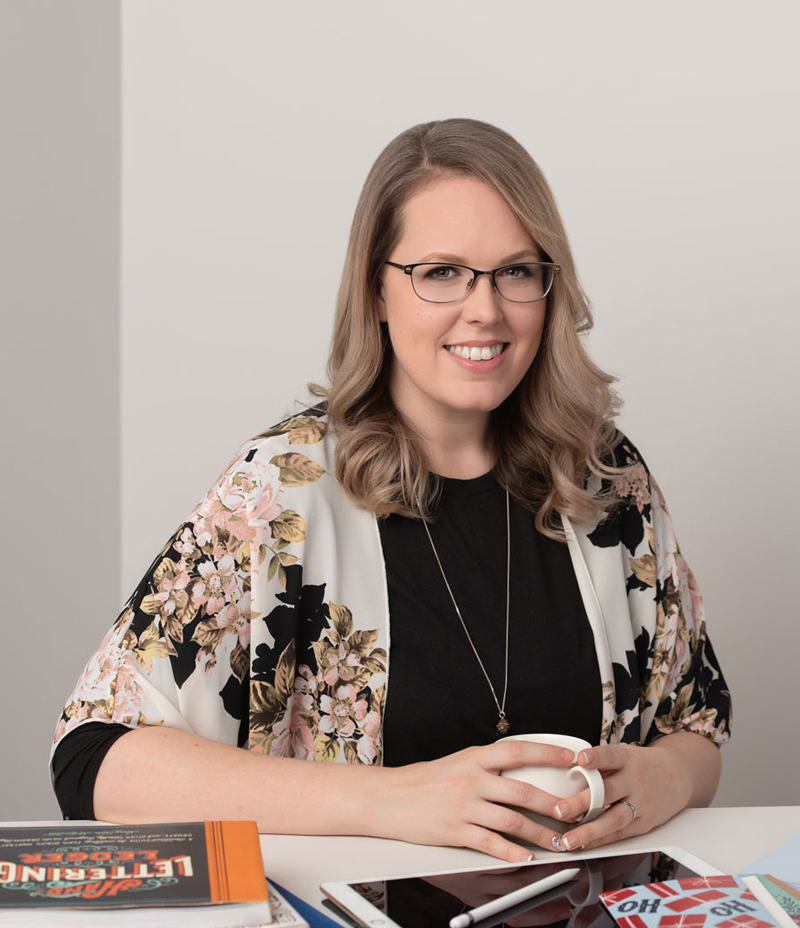 Crystal Picard is a Content Strategist, Graphic Designer and owner of Hello Sweetie Paper & Co.
She is a one-stop-shop for solo entrepreneurs looking to ditch the overwhelm and bring their business online through web design, branding and content strategy.
---
Website design and strategy can be confusing. It's hard to figure out what platform you should use and who should build it. And since it's one of the most significant investments when starting a business, it's hard not to feel daunted by the variety of choices.
As the web has evolved and innumerable platforms have popped up to serve every business need, the options for getting your business online keep growing. And that's not even including the myriad services for email marketing and online courses.

The one thing that hasn't changed? Copywriting. Specifically, the desperate need for it.

In my years as a freelance designer, the one thing that has remained the same is the difference between a website that has a copywriter on the team and one where the writing is created in-house with good intentions and editing software.

So before you decide where to spend your marketing budget, here's a breakdown of the difference a copywriter can make to your website.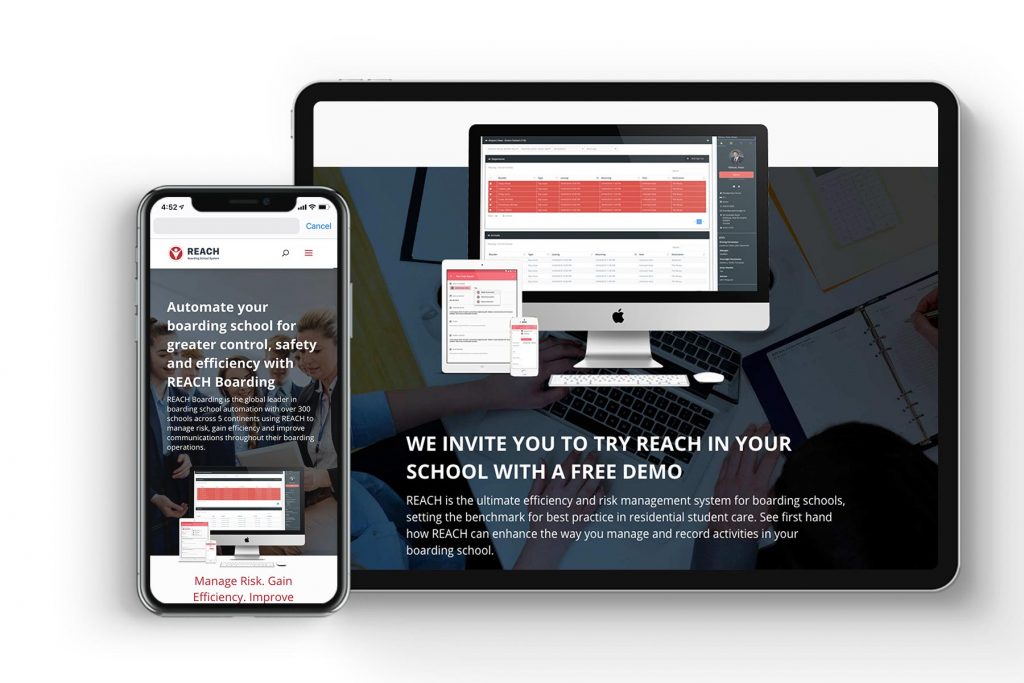 How does it affect the website design process?
First, you need to understand the process of building a website. When I'm working with a small business to bring their website online, I provide a step-by-step guide so we're always following a system to get the site completed on time.

Part of that process is creating a content workbook. This is a lengthy document of all the content needed for the site with some examples to guide my clients. Some clients go it alone. Others make a wise choice at this point and bring on a copywriter.

And while editing is always included in the process, there are some major benefits to projects that have a copywriter on board:

Cuts the timeline in half
Without fail, a project that does not have a copywriter (or at least someone on the team who's comfortable with writing content for the web) will take 4-6 weeks longer.

Writing copy for an entire website is a big task. It's translating what you offer into the language that potential customers understand, written in a way that sells you to them.

Good copywriting looks easy. In fact, that effortlessness is usually backed by years of writing experience. Writing copy, especially in the particular constraints of a website, is a specialized skill. My clients who try to do it themselves often find this out the hard way, as they take weeks or even months to produce web-worthy copy a professional writer can turn around in days.

Have a copywriter on board? As long as you make yourself available for meetings and feedback, you can cut that time in half—at the minimum.


Copy that doesn't leave you yawning
We've all seen a website that's written like a commercial from the 60's. It all starts the same:

"Do you feel like you're spending too much time digging your garden beds? Well, this Supertiller2000 is just for you!"

Wouldn't that copy read better if it were:

"Be the envy of your neighbourhood, without the sore back."

The content on your website should not only address potential objections to your product and promote its benefit—like the healthy back and neighbourly envy in the example above—it should all be done in a way that represents your brand, maintains your 'brand voice' and grabs attention.

A copywriter excels at karate-chopping wordplay.

Words that make them want it.
I've worked on projects that offer products I genuinely want but still ended up buying elsewhere because the copy on the website wasn't grabbing me.

Most business owners who try to write content for their website write for themselves. Not in a selfish way, but because they aren't trained to write for buyer personas.

A buyer persona tells your team WHO you're selling to and WHY they want to work with you specifically. I develop a buyer persona at the start of every new web project to make sure the structure of the website fits.

But when you think about why your service or product is the best, you might not be writing the words that will resonate with your customer.

Copywriters have the training to write for any audience. They understand how to do the research to make sure that the content speaks directly to your customer.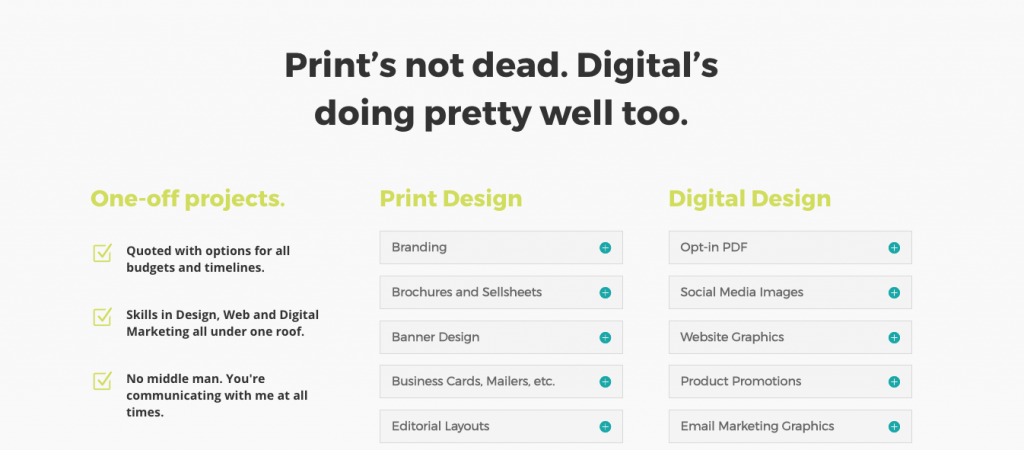 Your website needs a job
A call-to-action is the part of your website that—you guessed it—calls on your audience to take an action. It may be: click here, sign up, subscribe now, join the waitlist or add to cart.

Whatever it is, it HAS to be written for the audience to convert them. The way you write your call to action is just as important as what the call to action is.

For instance, on my website, my call to action is book a call. But do I write it that way? Nah.

I say: 'Ditch the overwhelm.' and use booking form questions to let them know they're requesting a call.

My clients are generally bad-ass business owners working solo or with a small team who are completely overwhelmed by the variety of platforms and the complexity of content strategy.

Now, I came up with my strong calls to action by offering to do a lot of free work when I first got started, so that I could ask these test clients an invasive amount of questions to really understand them, and to craft my buyer persona. This took around 3 months.

Working with a copywriter is a way to skip over this step. They're versed in the ways of branding and how to speak in your brand voice so that consistency shows up across the website.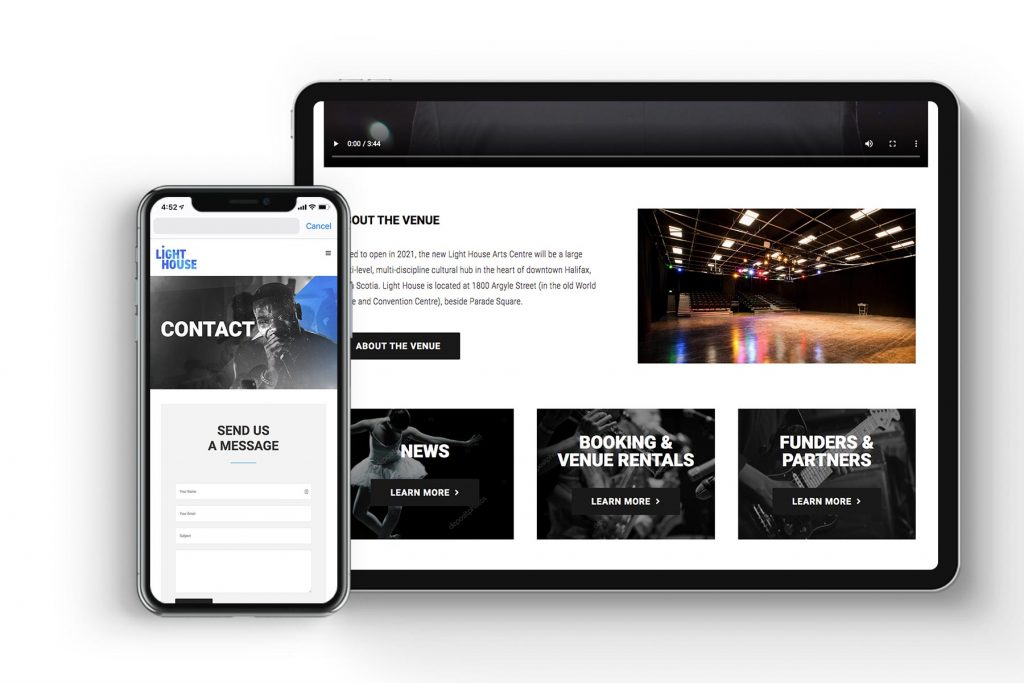 It's not a catch-all solution
Hiring a copywriter is not a cure-all for businesses that have not done their market research. I say this for the business owners who are just getting started and haven't had the time to figure out who their audience is and what their main selling point is. If we're being really honest, there's work to be done before you get started on a website.

Here's a quick breakdown of what you should know about your business before you invest in a website:
You understand your audience.
You know what your unique selling points are and how you stand out from the market.
You have a list of your services.
You have the time to work with a designer and copywriter.
Okay, if you've answered these questions with a yes and can't wait to tell us all about your business—you're ready to go. It's time to make an awesome website that'll help make your business dreams come true.