The challenge
How I helped Gaia find its brand voice and share its story
The Gaia Project is an inspiring non-profit organization that delivers climate-change education programs in New Brunswick schools. As the global youth environmental movement gains momentum, Gaia is working to increase its profile and offerings and to expand its impact in Atlantic Canada and beyond.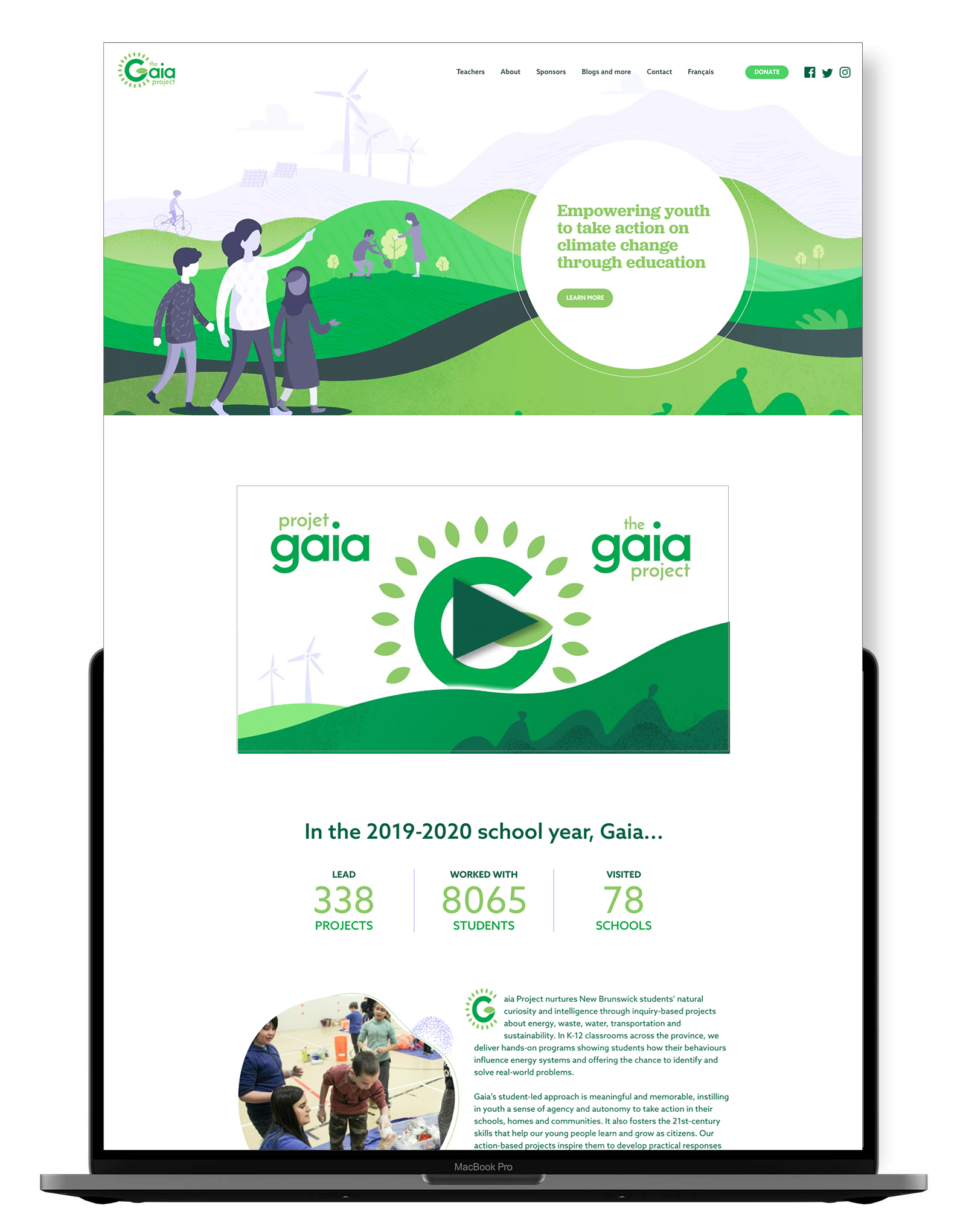 Empowering Gaia to share its message and mission
 Challenge
As the Gaia Project's operations and profile have grown, the organization's struggled to keep pace with its marketing and communications. It needed help to develop a strategic, realistic approach to its messaging. It also needed writing and editorial support to produce consistent, compelling copy and campaigns.
The Gaia Project, like many non-profit organizations, needed a dynamic copywriter who could fill a range of roles as a contract member of its agile team.
The solution
I've worked with Gaia on a number of copywriting and marketing projects, articulating and sharing its progressive and exciting story. A few highlights: 
 Writing and producing a short film in celebration of Gaia's 10th anniversary
Being copywriting coach to Gaia's new marketing  coordinator
Providing strategic and writing support during the pandemic, as Gaia developed an online, at-home program in just weeks
Refreshing website copy for a consistent, energetic brand voice
Writing support on op-ed in provincial newspaper
CElebrating 10 years
In 2019, the Gaia Project wanted to mark its 10th anniversary with a short Film. Kate Wrote, produced and directed a sweet little documentary showcasing some of Gaia's people and projects. 
Let's Chat
Want to bring your brand to life with new copywriting that hits the mark with your target audience? It all starts with a free consultation to scope out your needs. Click here to get started. 
Book a call