campaign copywriting
Harnessing a rich history for funds for the future
In honour the 70th anniversary of the province's first symphony orchestra, in 2020, Symphony New Brunswick launched an ambitious campaign to grow its endowment to $10 million by 2025. The campaign required copywriting for its website, press materials, and a series of promotional videos that celebrating its past and paint a picture of SNB's bright future.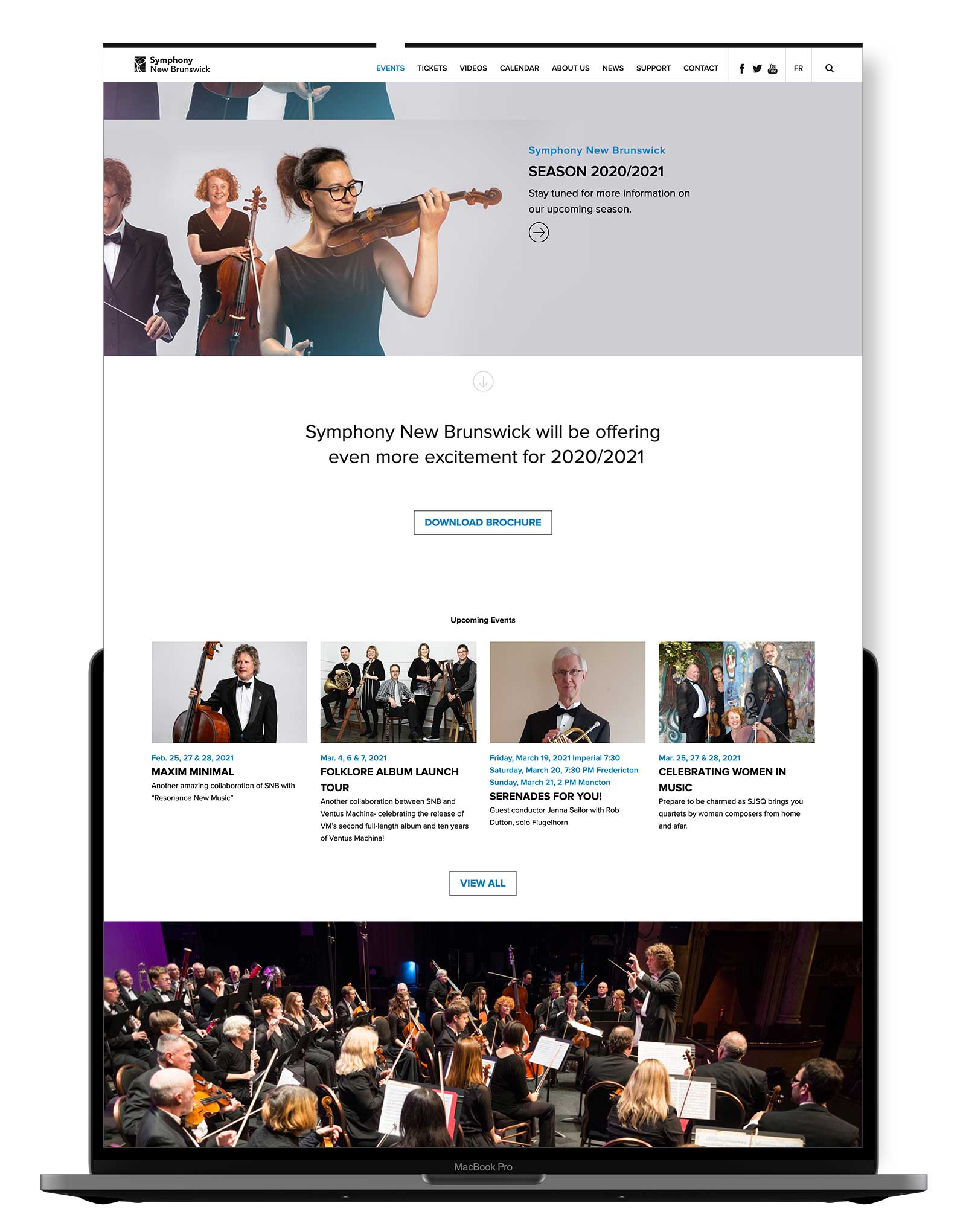 "JOIN A LEGACY 70 YEARS STRONG."
The Challenge
Launching a fundraising campaign in the midst of a global pandemic meant that Symphony NB could not rely on in-person events. It needed a strong digital campaign to hit its goal of attracting new donors and encouraging giving to this milestone campaign.  
The Solution
Working closely with SNB's director of donor relations, we developed a campaign strategy and assets, including media materials, a new website and a series of videos celebrating the organization's rich history and the cast of fascinating characters who have contributed to its growth. The campaign was a great success, far exceeding its targets, even during the austerity of the pandemic.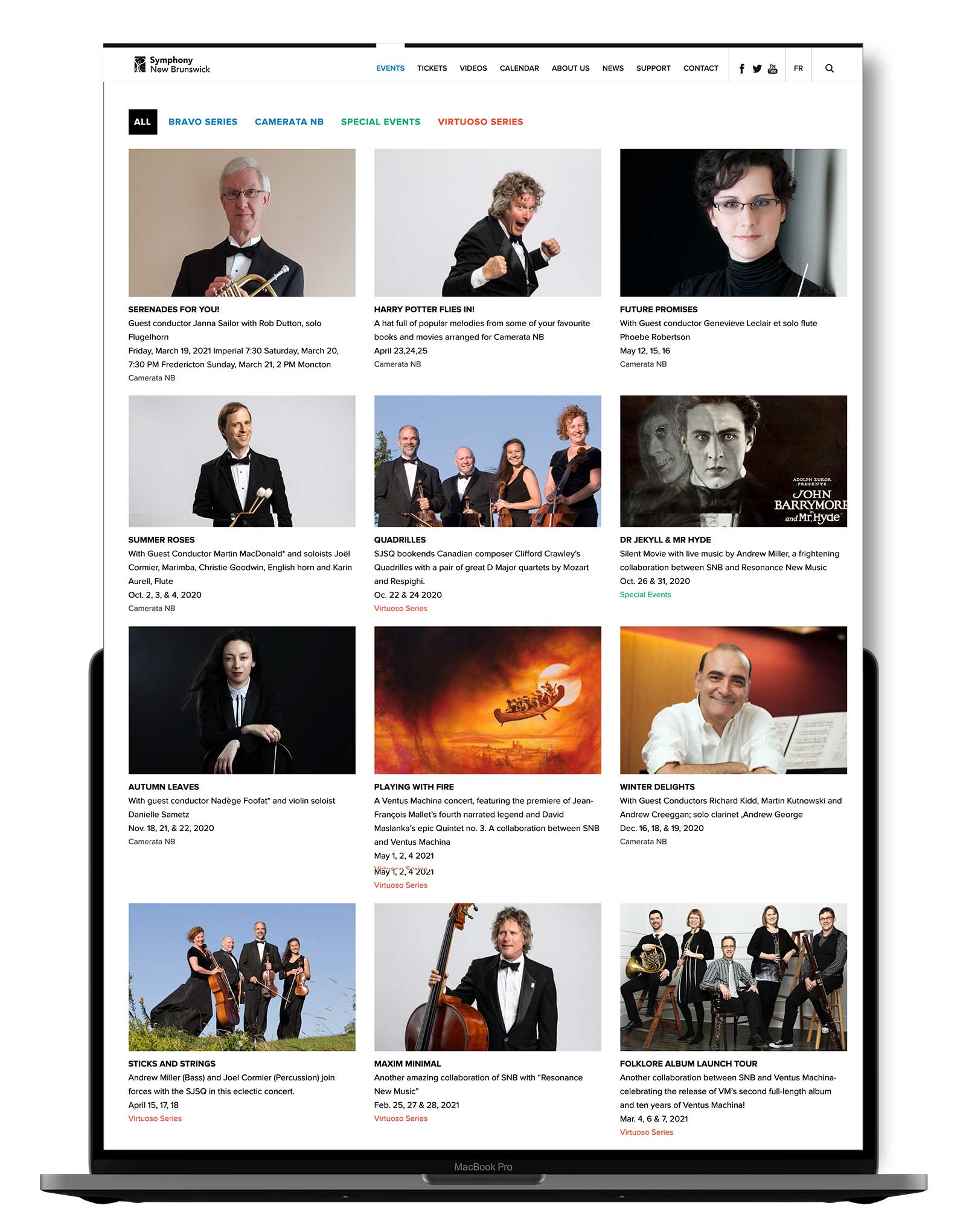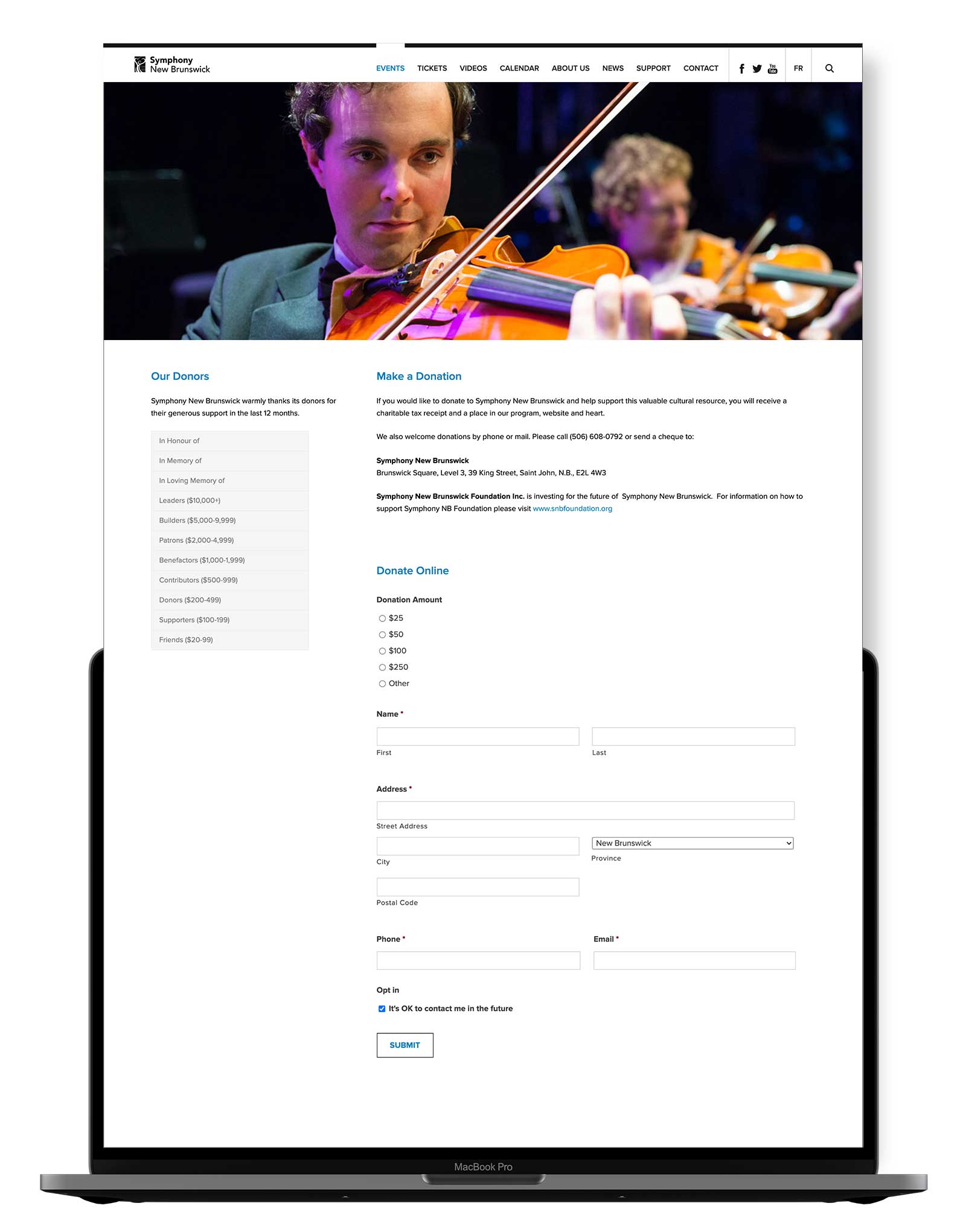 "Kate's copy and creative direction gave a renewed life to our organization as we celebrated our 70-year anniversary. Her process is thorough and thoughtful. One piece of her writing raised over $10,000 for our campaign the morning it launched. She's a big part of the reason we were able to reach new donors and exceed our financial expectations."
Let's Chat
Want to bring your brand to life with new copywriting that hits the mark with your target audience? It all starts with a free consultation to scope out your needs. Click here to get started. 
Book a call