copywriting for growth
CyberNB
Website copywriting, ongoing messaging and content
View Client Website
client goal
develop a new brand identity and voice
When CyberNB evolved from its origins as a government program into a stand-alone non-profit organization for cybersecurity stakeholders in Canada and beyond, it needed a bold brand to match its ambitious new mission.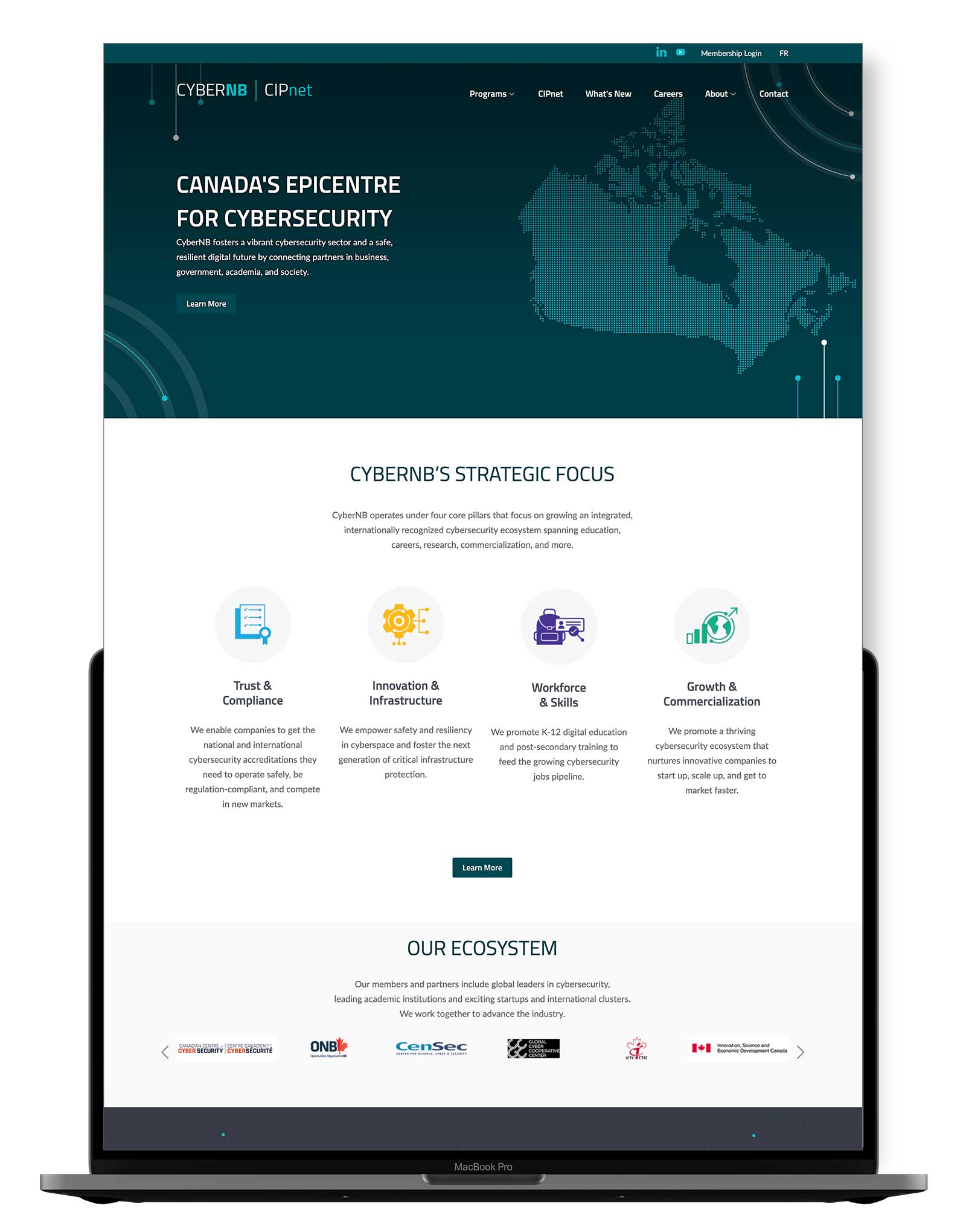 Copywriting challenge:
Cut through a complex sector with crisp, clear copy.  
The Challenge
Cybersecurity is complicated.  Working with The Details, the firm that led CyberNB's marketing strategy and rebrand, I  crafted concise copy that complemented  the clean, modern design and positioned the agency as a pan-Canadian industry organization.
Solution
Since the website project, I've been CyberNB's writer-on-call, drafting marketing and communications collateral, including:  
Campaign copy

Regional and national press releases

Program brochures and two-pagers. 
Testimonial
"Cybersecurity is a complicated, technical industry. Kate cuts through the jargon to craft messaging that is clear, concise and on-brand. That's why she's our go-to writer."
Helen Jamer, Marketing Lead, CyberNB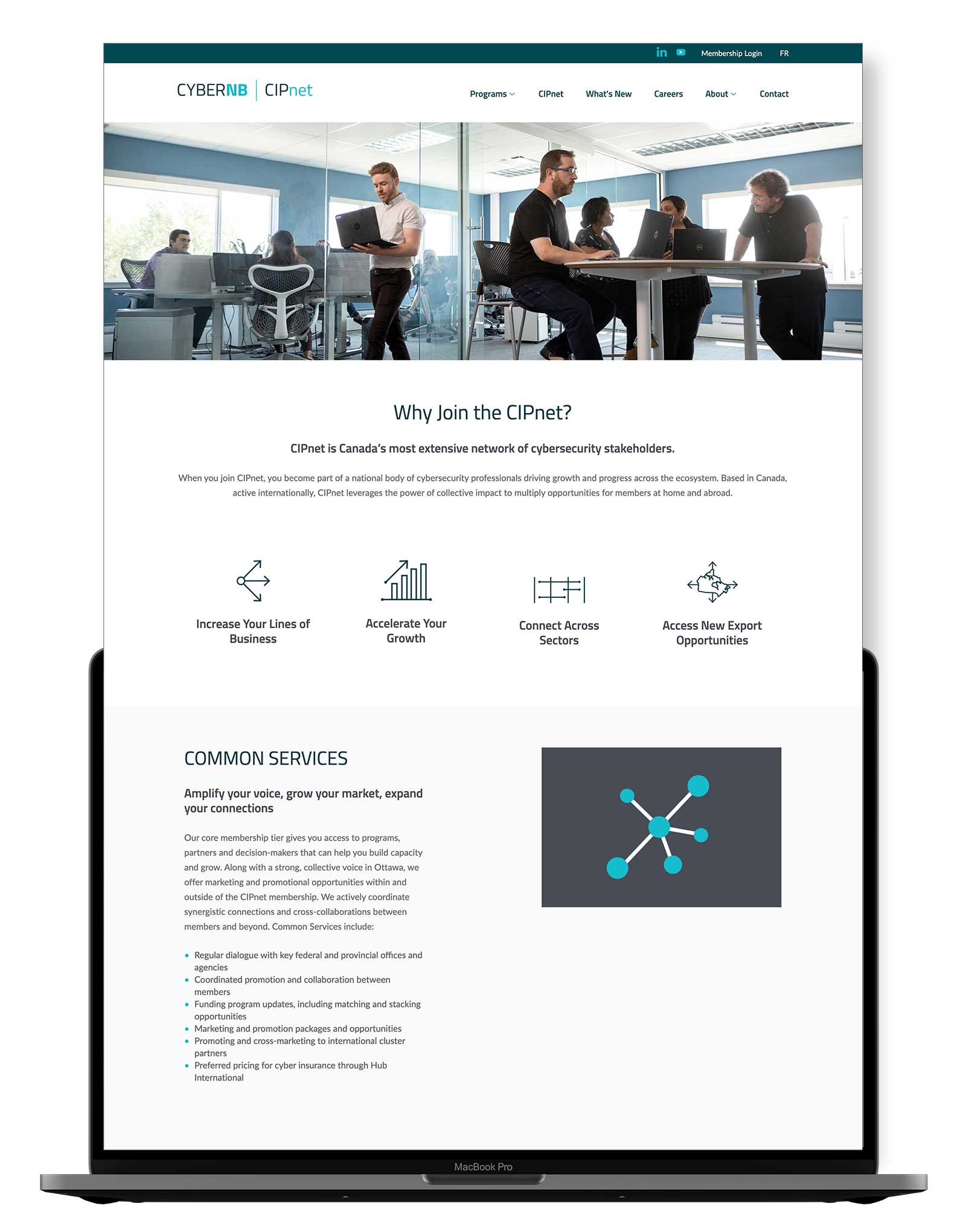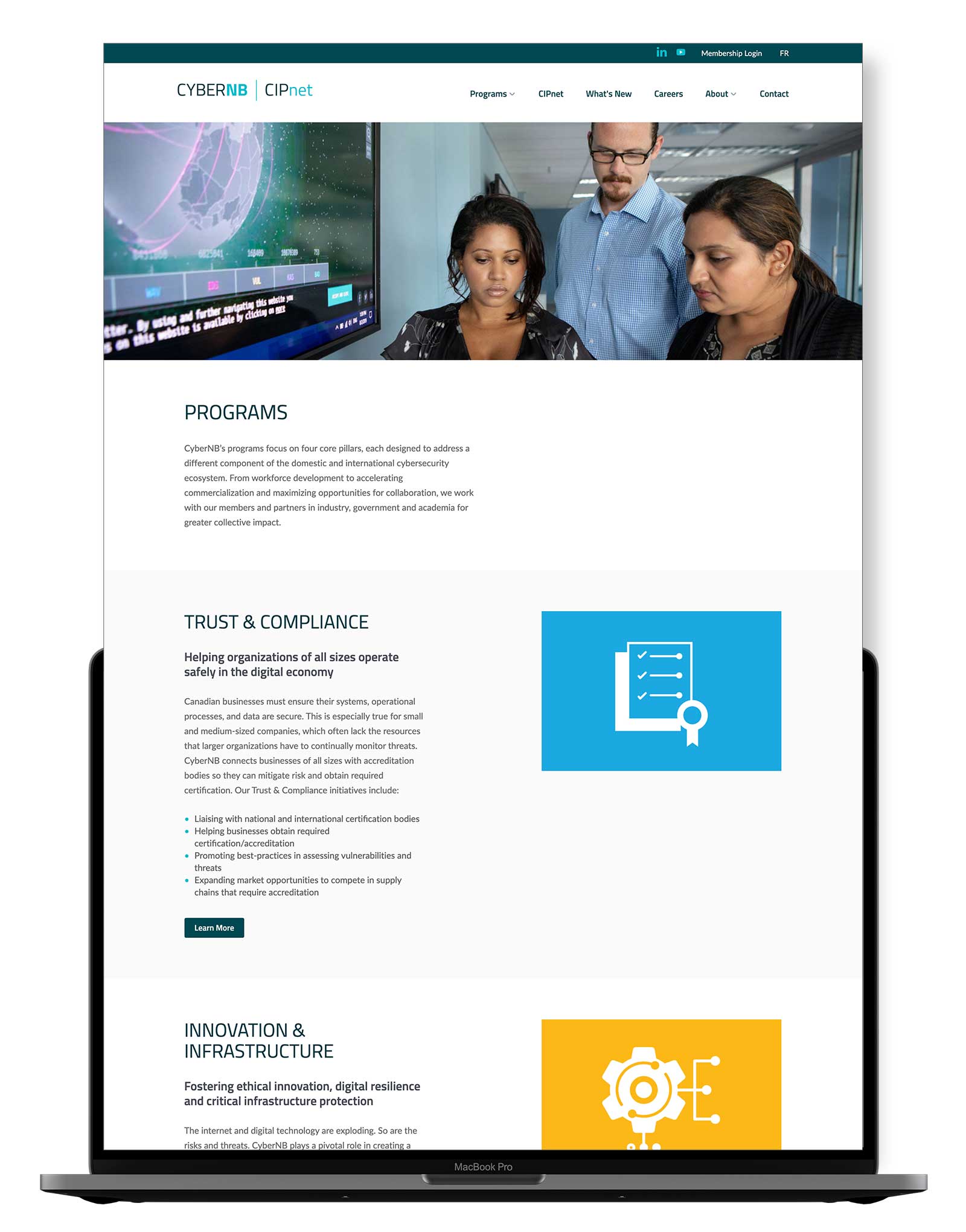 Let's Chat
Want to bring your brand to life with new copywriting that hits the mark with your target audience? It all starts with a free consultation to scope out your needs. Click here to get started. 
Book a call